It is always with a sense of completion and a little sadness when we pack up and leave a site after another Round of badger vaccination has ended.
Over the two weeks we are out building relationships with the landowners, many of them who help by coming out with us. Studying every footprint, snuffle hole and latrine, following every trail, getting to know the badger's movements, comparing trail camera footage, and analysing bait point take up.
Everything comes together on vaccination mornings
All this hard work leads up to the final mornings of vaccination when we get to meet the badgers that the signs and trails have led to.
Sleepy badger release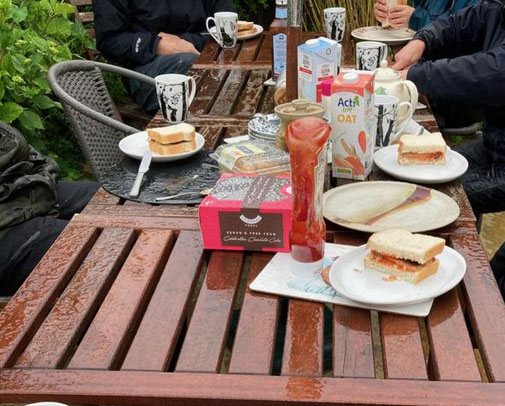 Our new volunteers are fast becoming an essential part of the team and showing how invaluable they are.
The end of each Round wouldn't be complete without a debrief, and we all need chocolate and tea first thing in the morning after an early start.
Fundraising underpins our work
We couldn't do this without the generous donations that you send in or without the amazing dedication of each and every one of our volunteers.
Please share our fundraising page far and wide and let's see if we can hit our £6,000 target by the end of the season in September.
Here is our crowdfunder link:
https://gofund.me/28feff32