It's been a very busy year, with the number of rescues up to 14 so far. Amongst the sadness, we've had some amazing success stories. This is a long blog that summarises rescue activity so far this year ...... so make yourself comfortable and grab the peanuts ... & LETS GO!
"Biscuit" - rescued 17/01/2023
Three volunteers managed to rescue this hypothermic badger. They were helped by 10 locals who used  sheets of cardboard to stop him running off across a frozen floodplain. His sett was flooded and frozen over. He was named "Biscuit" and taken  'for a couple of days respite' at Nutkin Ward.
The rescue was covered by Meridian TV and the Oxford Mail.
Biscuit ended up spending about 12 days in Nutkin Ward. He had a lovely time, He had a lovely time there, eating 4 tins of food a day. He even started to tidy up his bedding. Once the floodwater went down, and it was time to go home. He was reluctant to go. After sniffing around a bit, he finally ran off.
---
OBG teamed with Berkshire Badger Group & Oxon Wildlife Rescue on 19/01/2023
A walker reported finding an obviously confused, shivering,  badger near to the Oxford Canal. It did not run away and allowed people to approach it. Just 40 minutes later a joint team of 4 volunteers was on the road. An hour and 7 minutes later a beatiful, yearling  badger with a swollen front leg was on it's way back to Oxfordshire Wildlife rescue (OWR).
She proved to be underweight at just 6kg. This rescue was also covered by the Oxford Mail. Sadly, the prognosis proved to be hopeless. We have the confort of knowing her pain and suffering was eased.
---
'Emaciated' badger in farm yard 11/03/2023
A farmer reported an 'emaciated' badger wondering around his yard in daylight. OWR attended on our behalf but the badger had wondered off.  The farmer agreed to put food out and monitor the situation. The food was taken, and so we agreed to continue to feed and monitor for now.
---
Barney the barn badger: 13/03/2023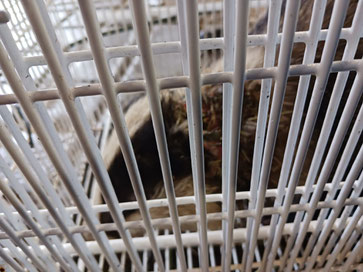 Debbie got an early morning call out & went out with Eileen to find a badger with fight wounds - bites on bum and ears.
"Barney" was taken to Tiggywinkles - a long way from home.  We were pleased to learn that "Barney has done well over night, he has eaten and drunk. He is very feisty. He is being anaesthetised today to clean up his wounds".
Ten days later, and Barney is still being treated for wounds to neck and rump plus wound to hind left food pad. He is eating well and standing up but not ready for release just yet.
---
A long, prickly and fruitless hunt: 16/03/2023
We were called out to find a very small adult white male badger with bite wounds. He was hiding was behind a shed but right next to a push through. We had someone on the other side but there was a 6ft wide bramble patch making it very difficult to prevent him from slipping out into the field behind. Which - of course - he duly did (expletive deleted)!

We searched a 15m x 15m patch of dense brambles and found nothing. After lunch, we were  joined by 3 volunteers from OWR. 6 of us went door to door and spoke to everyone. Many let us search their gardens, sheds, outhouses etc etc.  We've checked the field and many hedgerows in between.  We left the area just after 6pm. A  volunteer went back after dark and spent an hour  with thermal imaging  and night vision. They saw  foxes, deer, cats, rabbits but no badgers.
---
Badger survives being run over by a car: 21/03/2023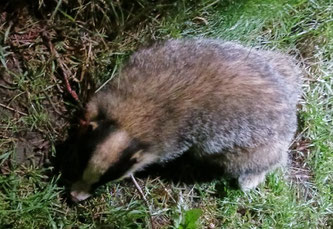 Oxfordshire Wildlife Rescue called us out to help rescue a badger who'd gone under the back wheels of a car.  Amazingly, the badger had no broken bones or teeth.
There was a lot of blood from cuts to face. Grazing on stomach and probably a banging headache.  Should recover though. You can read Lukes report on facebook here.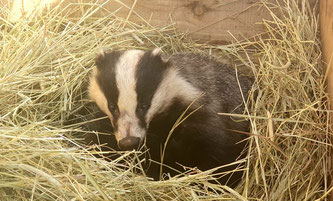 27/03/2023: A week later we learned that the badger - inventively named 'Badgie" had had been moved to an outdoor pen for adjustment and monitoring pending release.
Badgie was released back home on 02/04/2023. He left the cage very sedately, but ran off up the hill as soon as he reached the hedge.
Q: What did his 'finder' think, seeing him go back fit and well?
A:   "I'm dead chuffed" .
---
Badger collapsed in garden: 29/03/2023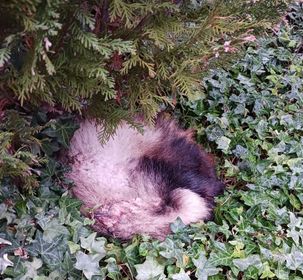 A couple reported finding a very distressed badger collapsed in their garden. We took him to into Oxfordshire WIldlife Rescue's care.
He was in a very bad way, struggling to breathe. OWR put him into intensive care. He survived the night but died later the following day.
---
Call out to a badger injured on road: 02/04/2023
A couple found a heavily bleeding badger on the road. They had to leave it to get a signal and it had gone when they returned. They stayed to help OBG's  volunteers follow the trail of blood but no sign of the badger. We gave up just after midnight
---
Possibly orphaned cub on S Oxon border: 17/04/23
A dog walker found a cub out alone ~4pm, near to where an adult badger had been killed on the road.  Difficult call, impossible to check if the dead badger had been a 'mum' and the cub's behaviour could be normal for the time of year.
We liaised with Binfield Badger Group who were nearer and took over. The badger was seen out twice without mom but stayed within the hedgeline, near the holes, so difficult to catch. It looked healthy but very small.
---
"One out, One In" : 26/04/2023
Shortly after releasing Barney back to the wild Debbie was called out by a couple who'd found a badger sleeping on their Rockery and wanted it moved .......  She took it to our friends at Oxfordshire Wildlife Rescue where it was treated with antibiotics for deep, infected bite wounds.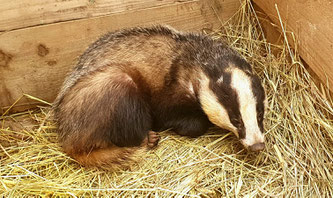 "Midge" is doing well at OWR - fingers crossed.
---
A reminder that they don't all survive ...... May got off to a bad start
The first rule for a badger rescue volunteer is to work on the expectation that, depite all you can do, the badger will not survive. It can be emotionally draining. After a run of very sucessful rescues it's easy to forget how many don't make it.
'Feisty' badger rescued after car accident: 02/05/2023
Found hidden under a huge hedge. Had some nasty injuries and was taken for xrays. Sadly they were too bad and the badger did not survive long.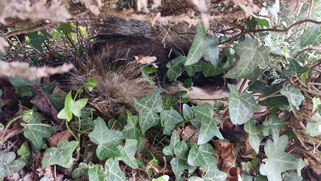 Call out to very ill badger: 04/05/2023
Called out by someone who'd investigated a badger crying out in pain. It had a bite wound and was very underweight. It died before we could get it to a hospital.
---
"Midge" is released home: 14/05/2023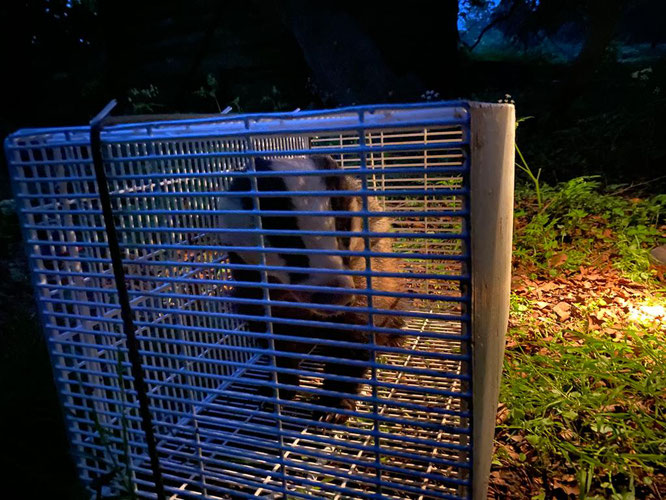 Some welcome good news to lighten the sorrow ... Midge was released looking fit, fast and fabulous tonight
---
A badger rescue frenzy on our first vaccination morning: 21/05/2023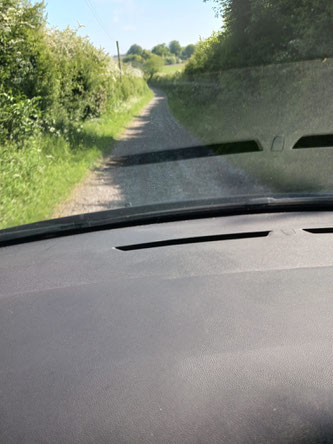 When vaccination morning ends at ~8am all you want is a good breakfast and some rest.
No one told the badgers.
Debbie was called out to the Ridgeway. They drove as far as they could ... then a two mile walk to the badger's location. It had died by the time they arrived. Looked thin, old bite wounds, probably infection.
Debbie's reaction on finally getting back at 10:15 was "Don't any one upset me today"
But still the badgers ignored her ......
At 12:30 another call out, to a badger cub running around in a village centre. The couple who called it in said the sett was nearby.
At 14: 10 another call out to a cub that came into a ladies' house then ran into her garden...... it seemed to have a territorial wound ....
And the badger cubs evaded us...
By 17:30 both cub rescue teams had stood down, having not found the little terrors. The residents are going to monitor, put supplementary food down  and will call us out again if need be.
Big thank you to all the volunteers  who "Went the extra mile (or six) on a vaccination morning.
THAT'S IT FOR 2023 RESCUE SO FAR  - THANKS FOR READING !
We rely on donations. Please support us if you can - every little will help OBG continue this essential work
---
We also want to thank the Wildlife rescues we work with: