1371 badgers lost to the cull in Oxfordshire as DEFRA reveals at least 33,627 badgers were slaughtered in 2022 as part of its controversial badger cull strategy.
The figures confirm the fears of local and national animal welfare charities and their supporters that up to half of Britain's total badger population have now been killed, a total of 210,555 badgers.
Culling spells disaster for this much loved  protected species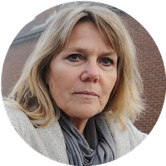 Julia Hammett, Chair and Trustee of Oxfordshire badger group (OBG) said
"This huge death total is shocking, however at OBG we will continue to work with landowners who prefer an alternative to killing badgers via our badger vaccination scheme, educate the public on our wonderful largest mammal and rescue injured badgers."
Oxfordshire Badger Group joined with Warwickshire and Nottinghamshire Groups to protest the cull which now blights all 3 counties
Already the most nature-depleted landscape of all G7 nations, Britain cannot afford to lose even more of its native species, particularly those which are vital to the health of our countryside.. True ecosystem engineers, badgers dig and forage, rejuvenate the soil and provide shelter and nesting sites for other wildlife, like pollinating insects, birds and small mammals. 
However, shockingly, for the first time in history, badger setts across England including setts in Oxfordshire are empty. Local extinction is a possibility in many areas of the country.
Some of these setts can be hundreds of years old and form part of our natural heritage. Their vacancy, alongside a yearly tax-payer bill of £100 million and no significant decrease in bTB herd breakdowns, is the legacy of a government strategy that has not worked. 
You can help us protect these beautiful animals by joining us or donating to our crowd funder to help us continue our work.
We continue to campaign to stop the Cull
Oxfordshire Badger Group is affiliated with Badger Trust. You can find out more about Badger Trust on their website: www.badgertrust.org.uk 
You can find out more about us at https://www.oxonbadgergroup.org.uk/
Cruel and ineffective
The latest scientific analysis of Defra's bTB figures, published in 2022, has shown that badger culling does not work as a cattle protection strategy. Instead, restricting cattle movements and enhanced biosecurity (neither of which are mandated under current government policy) are effective at reducing rates of bTB herd breakdowns. 
Speaking of what this tragic loss means to local badger group volunteers, Sally Jones, Groups Coordinator for Badger Trust, explained:
"Local Badger Group volunteers give their time, energy and dedication to educate and inform the public about badgers, and to deliver services helping badgers on the ground.
It's heartbreaking that areas that contain badger setts they have surveyed for decades and badgers they have rescued and nursed back to health, are now beginning to lay empty."
Overall, the loss of badgers is a twofold tragedy, as the loss of badgers will be a loss to our British cultural heritage and our already struggling ecosystems. The beloved brock is deserving of our protection, it is not deserving of a relenting government effort to see its annihilation. This disaster has gone on for too long. Enough is enough. It is time to end the cull.
More information